With the shortest review and a cheap introduction!
We will guide you through the WEB Method with the best design.
About the Web Method
Web Site Settlement System
We will guide you through not only the Gateway connection,
but also on how to customize the payment screen according to your needs.
What is the WEB Method?
The MAXCONNECT Credit Settlement Service, is a settlement service we consider to be good in its ability to increases sales.
Our company will take care of you with our quick review, easy introduction, and cheap prices.
We often see settlement/payment services striving for high security and functionality, by doing so they impair their users.
At MAXCONNECT this is not the case, we are able to do both while providing ease of use to our users.
Our staff are constantly thinking of ways to increase the sales of Merchants through our card settlement service.
We provide a service that improves sales for both Individual and Corporate businesses.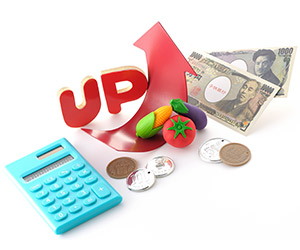 Among the means of paying online, credit card settlements amount to the greatest proportion of transactions. The reasons are various, but two seem to stand out. Credit card use "accumulates the most points" and "the convenience of on the spot settlement completion" are unmatched.
However, in order to introduce credit card settlements, contracts and reviews with each credit card company, the introduction of SSL (usually corporate contracts), introduction of certification program systems, skills, costs, credit, and achievement are necessary.
At MAXCONNECT, when considering our credit card settlement service, we ask ourselves, "How can Merchants increase sales through our credit card payment service?" We consider this as the most important matter, coupled with security, safety, and convenience for Merchants and Customers alike. With these in mind we will guide you through our credit card payment service.
Of course, there are small websites and shopping sites for small and medium sized EC site/online shops. We have all the online shops and EC site act as a substitute for the procedures necessary for credit card payment service all together so that our online credit card payment service can be used. MAXCONNECT is able to provide various settlement methods.
On this page, we will introduce our credit card settlement methods/options.
About our WEB settlement
About the connection methods of WEB settlements (Internet settlement · PC settlement)
these are broadly divided into three distinct methods
HTML-link / GATEWAY/ CSV batch settlements
For HTML-link and GATEWAY methods
you can use the automatic continued billing system
HTML Link Method
The HTML Link settlement service, is the service through which customers are able to make a payment through a payment page provided by MAXCONNECT.
We recommend merchants use HTML Link settlements rather than Gateway settlements. The main reasons are better security, multi-lingual support, template customization, etc.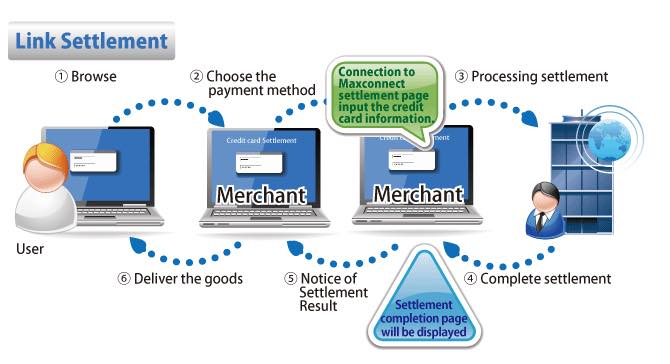 When a customer is making a payment from the merchant's website, they will be linked to our settlement page. At our settlement page, they will enter the required payment information. Immediately after the settlement has been approved or denied, auto-confirmation emails will be sent to customers and merchants
Some merchants might find it difficult to confirm whether transactions have succeeded or failed. However, with MAXCONNECT's Easy-to-use Real Time Admin Information, we can help you track and trace every real time transaction at anytime. Allowing you to send the goods or provide the services to your customers for those successful settlements.
For the HTML Link settlement service we will send the login ID, password, and settlement page to the merchant; once the application process has been completed. Through the link, you will be able to display our settlement page to your customers.
With even a small amount of HTML knowledge, it is possible to use our HTML Link formula easily. Please be assured that the input of any card information will be protected, the payment system is compliant with PCI DSS security.
There is no need for the site to hold card information. Also, when connecting with an HTML Link, there is no need for special software or equipment, our service also provides encrypted communication using VeriSign's SSL technology. These factors make this method one of the most cost efficient credit settlements. We at MAXCONNECT are working hard everyday to improve our security in all aspects for this service.
MAXCONNECT WEB Link Settlement
Service Standard Functions
With MAXCONNECT's WEB Link Settlement Service the following functions are available as standard.
Quick Charge
The Quick Charge function allows customers who have already entered their credit card information once, to skip this step in the future, and make payments faster. This will attract and motivate new customers to become repeat customers.
The Quick Charge function provides not only swift payment service, it also improves convenience when customers want access to details such as the customer's address, telephone number, card information, and other troublesome inputs.
For sites such as shopping and merchandising sites that use a point system or useage fees, where repeat purchases are the norm, the Quick Charge function improves profitability and convenience.
Credit Settlement Page Customization
Up until now, other company's have been able to provide an HTML Link type connection service, but not many are able to provide a customizable payment page.
At MAXCONNECT, sites can personalize the payment page with the ability to change the image and insert their own logo, doing this creates a sense of unity with the site and our service. Althought at first this seems trivial when it comes to credit card transactions, we believe that while providing a secure service is important, a pleasing experience for the consumer is also essential.
Recently, one of the most important functions for card payment systems is multilingual payment screen capabilities. This is an absolutely necessary function while the sale of products and expansion of service areas are rapidly spreading. There are a lot of Japanese Merchants who are operating overseas among our franchise stores. We also want to provide our service to companies and individuals who are offering merchandise to Japan from overseas, and to those that operate overseas exclusivley.
At MAXCONNECT, we strive to improve our settlement service on a daily basis, by providing support to companies and individuals from overseas as much as is possible; despite communication limitations. Currently MAXCONNECT is able to provide support in Japanese, English, Chinese, Spanish, French, Portuguese, German, Italian, and Korean. With these languages available, we are proud to be able to cover the needs of 99% of current card holders in the world.
Mobile Settlement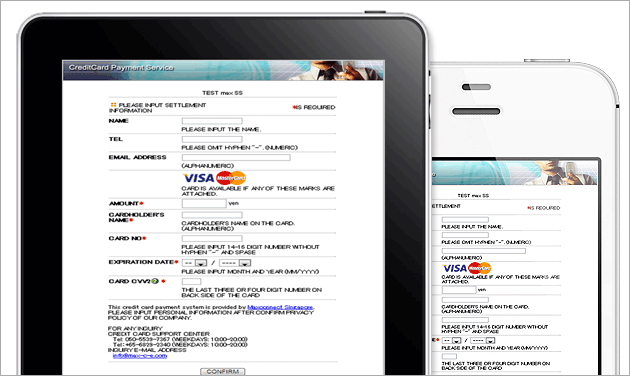 At MAXCONNECT, we offer mobile payment screens that will automatically resize and scale to display properly, so that mobile users of all carriers will be able to carry out operations smoothly. This is an excellent feature for Merchants that use both PC sites and mobile sites.
Smartphone Settlement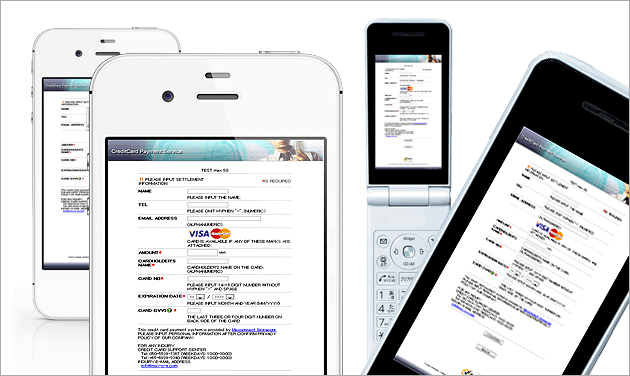 Our payment screen is also compatible with smartphones. In recent years, it has been reported that nearly half of all sales from websites have been mobile, especially smartphones.
According to our own survey, sales are greatly improved on general commercial sites even if they do not include smartphone services, such as, game billing, application payments, music downloads, etc.
Keeping up to date, we believe that the ability to process credit card settlements using a smartphone is crucial, with this in mind we developed this payment screen. User accessability and useabilty were a focal point, we wanted to offer a payment screen that was not hampered by screen size or difficult information input.
We firmly believe that simply having good visual appeal are not essential at all. MAXCONNECT thinks about the importance of easy settlements for customers.
Multi-currency Settlement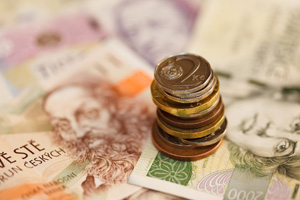 While currently the majority of MAXCONNECT's clients are Japanese Merchants and most of our service is used for JPY, USD, and EUR.  
From the beginning MAXCONNECT has acknowledged the need to be able to accept a broad number of currencies. So we go beyond commonly used currencies like USD, EUR, and GBP, but also accept currencies such as AUD, SGD, HKD, and MYR for settlements.
Of course, it is possible to deal with other currencies not listed, so please contact us.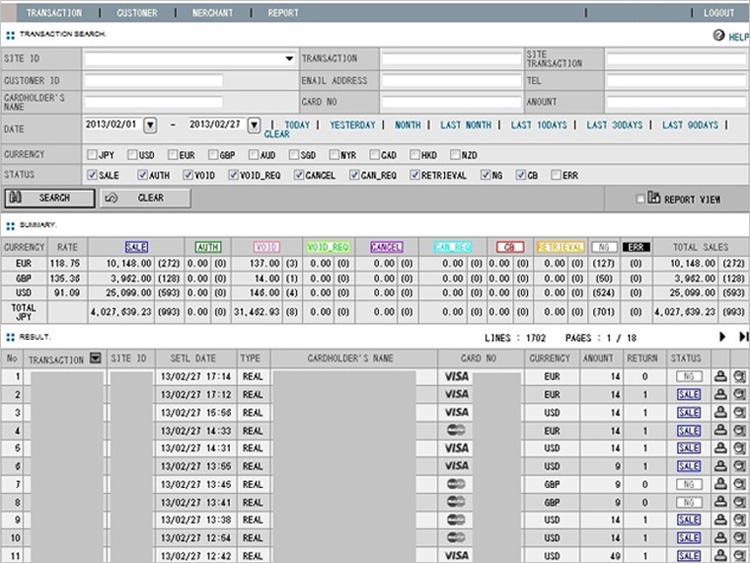 Recurring Settlement
Setting the Charge Frequency

There are two methods for our credit settlement continuous billing.
The first method, is to charge the first settlement amount continuously, on the same day each month.
For example: If the first settlement was $100 on the 20th of the month, subsequent months will process settlements on the 20th for $100.
The second method, is for changing the settlement amount for the first month and subsequent months.
For example: The first settlement was $50 on the 20th, however, subsequent months will process settlements for $100 on the 20th.

Billing Date Designation Function

It is possible to freely select the fully automatic continuous charging period freely, such as day (1 to 365 days), monthly, day of week, etc.

Retry Function

There is also the option to retry a settlement again the next day, if your automatic recurring billing was not passed by the credit card company.

Change Function

With automatic billing, an incomplete settlement due to the expiration of acredit card, is very troublesome for Merchants. We have prepared a Change Function, to help update credit card information, so that we can continue to support credit card payments on a continuous basis.

Other Standard Functions

·Automatic customer ID/PW issue function after the first credit settlement
·Easy member pause-resume feature
Furthermore we will describe the advantages and disadvantages of the use of payment cards on the WEB Link screen.
Other functions
ID/PW automatic issuing system

This is a function that can be used on information distribution and music download sites. Through this system we are able to issue our customers login ID/PW, instead of the customer having to create their own profiles. With this, it is possible to reduce the time and effort of wanting to make purchases, and instead engage directly in safe and secure shopping.
Also, we are able to provide more direct and precise customer support, when users call to our center with their ID/PW available.

3D Secure System

3D Secure (Personal Authentication Settlement Service) is a generic term for personal authentication services provided by JCB, VISA, MasterCard. When making a settlement with a credit card, a screen for entering a preset password is displayed, and authentication (identity authentication) is performed based on the password. If no password is entered or the password entered is incorrect, no settlement will be made. For this reason, illegal use damage by the theft card or counterfeit card is suppressed. With this security in place, illegal use by card theft or conterfeit cards are not possible.

Customizable Settlement
Completion E-mails

We have prepared an automatic delivery system for settlement completions. When credit card payments are completed, we will send the user and the company an e-mail automatically. This e-mail can be modified to suit every company. It is possible to modify the subject/title/body/footer.
Of course, it is also possible to deliver an e-mail for failed credit card payments, allowing you to guide the user to another means of payment.

Bad card block function/
Filtering Function

For MAXCONNECT, you can use modules linked with shopping carts and credit card transactions frequently used by the site. Supported Shopping cartsト

EC-CUBE
OS COMMERS
ZEN CART

Multilingual Credit
Support Center

We are happy to inform our Merchants that unlike other credit processing companies, our company has a special service. Our credit support center is able to provide customer support services in English, Chinese, and Japanese.
We will respond to any inquiries and answer any questions regarding settlements free of charge.
Of course, this service is available to all Merchants.
GATEWAY method
Through our gateway system, payment processing is performed through the MAXCONNECT's
settlement server while using the merchants' settlement screens.
Since it is possible to create your own credit settlement page, rather than our designated payment page, there is no need to change existing system specifications. For websites that think about design between their website and a credit settlement connection method, this method is ideal for creating a sense of unity between the two. In addition, our gateway system is also linked with a fully automated billing system, so you can freely select a fully automatic continuous billing cycle that runs on a daily basis (1 to 365 days), on a monthly basis, on a weekday basis, and so on.
※ For the communication between the user and the website, it is necessary for the Merchant to have SSL communication.
Of course, this service also has a fraudulent card blocking function, filtering function, email customization function, continuous payment service. We also deal with Merchants who wish to use overseas currencies such as USD and EUR.
This is usually a means of payment, preferred by content management experts when it comes to card transactions.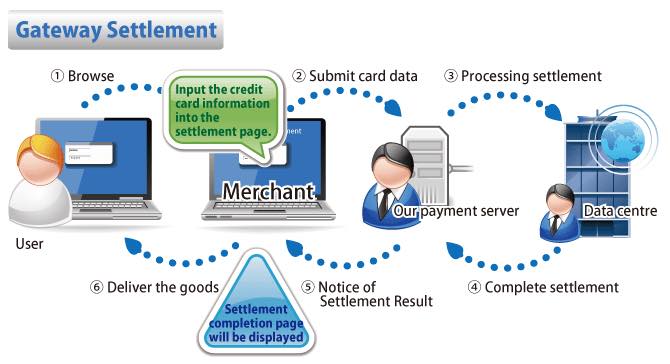 CSV Batch method
MAXCONNECT's CSV Batch method settlement is a slightly changed service. While normally, this service has a connection for carrying out card transactions between the Merchant's site and a payment system, our service allows for card payments without going through the Web sites payment screen.
For this method, settlements will go through our management screen. It is a system that can do settlement processing very easily. The credit settlements for the CSV Batch method are divided into two parts. The first, is to set the amount of settlement based on membership credit information and the order form received by the affiliated store's own application form; by telephone, fax, postcard, etc. Then send a CSV file from the management screen, this way all credit settlements are done all at once.
The second method, is to charge the second and subsequent credit settlements with this CSV batch method. Although our company's fully automated accounting system is available, this CSV batch method allows you to settle the relevant settlements/corresponding periods, check the items you want to charge, change the amount as necessary, and settle. For Merchants that often use the CSV Batch system, there are companies that have regular subscriptions to products or subscriptions, as well as distributors. In cases such as when you deliver goods to a fixed customer on a fixed day of every month, you fill out the form of regular purchase with credit from the customer etc, and the case scheduled for the settlement date by the member store hits it I will.
Our CSV Batch system (batch processing), does not require member stores to develop big scale systems. The usage method is quite simple and it is one of the most popular settlement methods among many affiliated stores.
Convenient Administration Screen
Overview of the credit card payment management screen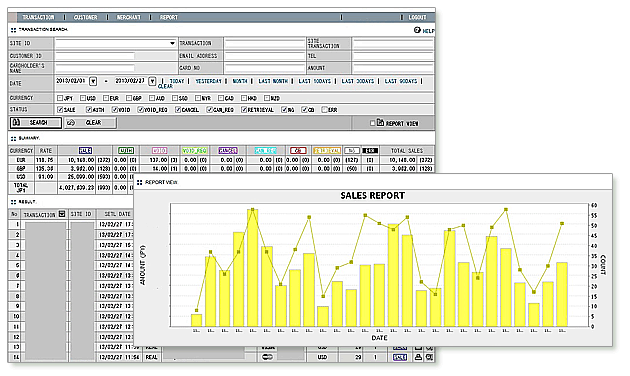 MAXCONNECT's settlement service is for all Merchants and everyone. We have developed a very easy to use payment management screen with no additional charges included. Additionally its use is not limited by the types of service or industry.
As standard functions for the management screen, Merchants can manage day-to-day settlements, detailed confirmation of settlement transactions, confirmation of sales trends in the past one month and three months, etc. Of course, card sales information can be downloaded with CSV or Excel, so that it can be handled easily by accounting staff. From detailed inspection items, Merchants can check the sales of each branch and check sales trends.
In addition, this management screen supports both Japanese and English, so it is very popular among companies that have overseas sales offices and branches.
Overview on the settlement cancellation method

When canceling a settlement, the Merchant logs in to the management screen and carries out the process for settlement cancellation. We also have a function for the cancellation staff to write down notes. From our experience, it's common for store owners or heads of companies to inquire about why a cancellation occured. We are constantly thinking about ways to try and make improvements, especially from the point of view of stores that use the payment service. So that we can provide a payment service that satisfies its users.
Outline of member store sales download function
Using our credit card settlement service, users can download the sales information for their stores using Excel, CSV, etc and total it. Accounting staff and owners can use this information easily for accounting and aggregation software.
Of course, companies from overseas are able to use this function easily, since these can be accessed and downloaded in English as well.
Outline of the help function when using the administration screen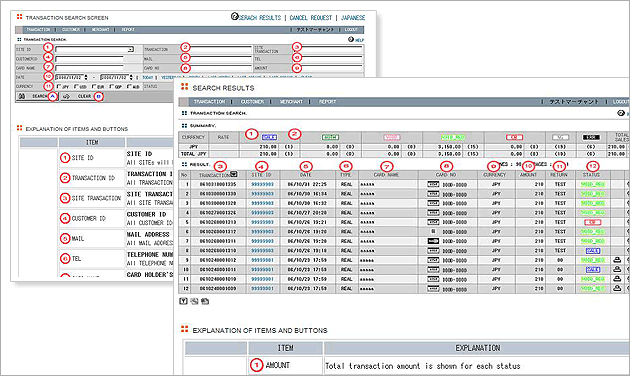 There are various items on the settlement management screen. There are many merchants who will introduce credit card payments for the first time at their companies.
To make it easy for such affiliated stores, we have prepared a help function on our credit card transaction management screen.
A short overview of our payment function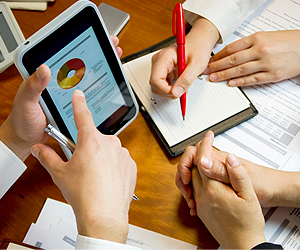 Merchants that have contracts with domestic credit card companies use CAT terminals or handwritten slips as a means of settlement, these use paper-based communication such as printed receipts or mail. These methods actually require a considerable amount of processing time.
Many Merchants who are used to this form of settlement, are currently experiencing difficulty in providing credit settlement services. But with MAXCONNECT's payment services on PC, the service can be integrated easily, they can use securely, quickly, and conveniently.
This settlement system is run by MAXCONNECT, a company that conducts large credit card processing and is protected with high security SSL communication.
It is a settlement system that is fully compliant with "PCIDSS Ver. 3.2", which is the latest version of international standards required by card companies.
For other details, detailed specifications and how to use, please contact our customer support.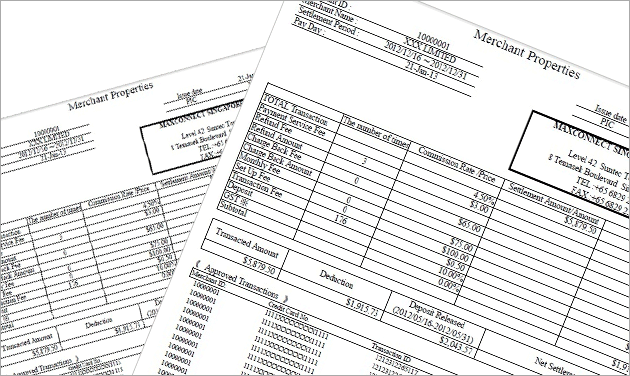 For Merchants, we have prepared the following the following details for settlements.
Details will be of the sales transactions in the selected period. Details such as, required settlement fees and necessary fees such as certification fees, etc. are totaled, and details of actual payment amounts to the Merchant are described. If there is a cancelation within the applicable period, it will be mentioned.
Merchants can confirm the details of their sales on the login screen. For remittance of each sales, we will remit to the account specified by the Merchant based on the amount on the sales statement.
※ The settlement details are an example. Fees vary depending on industry.
We are committed to services and systems that can be conveniently used by all affiliated stores and users. Credit card payments are a service used by a wide range of people, from the elderly to students. If you notice any problems, please contact us. We also take the opinions from our Merchants and non-users seriously, and make efforts to improve every day.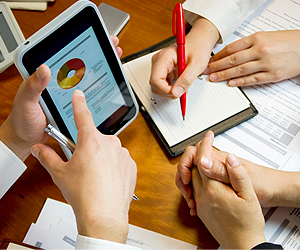 The advantage with Tablets is that they are easy to carry around, so you can make credit card payments anywhere.
This enables settlements where a wireless connection is possible, making it unnecessary to be at a store for purchases.
When customers have paid, a confirmation screen will appear, allowing you to do business with confidence.
At conventional CAT terminals, the connection is made through a telephone line and settlements are made; the sales opportunities are stationary. In recent years, sales opportunities with credit cards are increasing in various fields. We at MAXCONNECT have created this service for Tablets to meet this demand.
Ideal for use in the following industries and events.
Below are some of the more common industries we provide our service to, keep in mind many are unlisted, so please don't hesitate to contact us.
Merchandising Site / Shopping Site / Apparel Online Store
Information distribution site
Video distribution site
Online school site
Community site/SNS
Digital contents / Charged content sales site
MLM  Other