Fully compliant with the latest version of "PCI DSS" (version 3.2), the international information security standard of the credit card industry.
MAXCONNECT is pleased to announce the integration of "PCIDSS Ver. 3.2" (the latest version of international standards), in all payment systems related to credit card payment information protection. Our full compliance has been approved.
PCIDSS is an international standard for credit card information protection, it was jointly established by five international card brands (VISA, MasterCard, American Express, Discover, JCB). 12 requirements for protecting card information and settlement information are prescribed, and in order to fully comply, on-site examination of the system and weakness test were conducted, by a screening institution approved by the US PCI Data Security Standards Council (PCISSC).
Now, that our payment system is fully compliant with "PCIDSS Ver. 3.2", we have proved that our payment system at the moment has reached international security standards. MAXCONNECT provides a credit card payment service on the Internet, will continue to maintain and provide a high security environment in the future, and strive to provide an even more secure settlement system.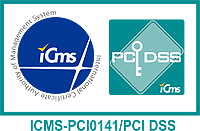 For inquiries about this matter
Company

MAXCONNECT Co., Ltd.

Head Office

Azuma Bld.9F, 3-12-11 Higashinihonbashi, Chuo-ku, Tokyo 103-0004 Japan
TEL:+81 (0)3-6826-3610 FAX:+81 (0)3-6826-3620

Singapore Sales Office

Level 42 Suntec Tower Three, 8 Temasek Boulevard Singapore 038988
TEL : +65-6829-2340 FAX :+65-6829-2341

Malaysia Sales Office

Office Suite 19-8-6, Level 8, UOA Centre,No.19, Jalan Pinang, Kuala Lumpur 50450 Malaysia
TEL:+603-2162 2323 FAX:+603-2163 6363

URL&Email