Make card payments smartly, anytime, and anywhere with mobile payments.
We promise the shortest introduction time regardless of merchant or industry size.
About Mobile settlements
Mobile Site Settlement System
Mobile settlement (mobile/smart phone settlement)
It is a payment service designed for all industries with card payment demands.
We offer payment services specialized for settlements using mobile phones.
When a custumer shops at a Merchant's store, the transactions are all done through a flow of data.
Settlements will be processed from authentication to confirmation in mere moments!
Benefits of Mobile Phone Settlements
Merit 1

Easy credit settlement and reduced costs with your mobile phone.
If you open a dedicated URL on your mobile, credit card payments can be made immediately, no purchase of unnecessary items is necessary.

Merit 2

Since a mobile phone is being used, as long as a connection is available, credit settlements are possible in a variety of places: inside stores, shop fronts, on trips, etc.
Since our payment system operates 24 hours a day, 365 days, usage time can be easily adjusted to Merchant needs.

Merit 3

In addition, we have accumulated our own reviewing skills over many years, allowing for fast introduction times, from same day ~ 1 week regardless of the size of merchants and industries. Please contact us even if you are in a hurry before events or openings, because our preparation time is short.

Merit 4

It is possible to have all of the card payment services installed at multiple stores and companies, at a very low cost.

Merit 5

It is available overseas. This is a very unique service. If you are on an overseas business trip for your company and would like to sell the goods on the spot, or if you want to start providing services immediately. This settlement method allows you to do so hassle free.

Merit 6

Although this is hardly a merit, you can enter the card information and necessary information at the time of card payment, and you can do the settlement while asking the customer to confirm.
At first glance this may seem meaningless, but there is a secret here.
Work while looking in the same direction as the customer, performing settlements in this way is very polite. For a mobile settlement, the customer will receive a settlement completion e-mail shortly after confirmation. The Merchant will receive a settlement completion e-mail at both PC and mobile e-mail addresses. Communication with customers is born from these practices.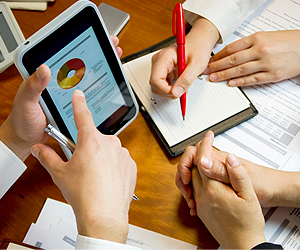 The advantage with Tablets is that they are easy to carry around, so you can make credit card payments anywhere.
This enables settlements where a wireless connection is possible, making it unnecessary to be at a store for purchases.
When customers have paid, a confirmation screen will appear, allowing you to do business with confidence.
At conventional CAT terminals, the connection is made through a telephone line and settlements are made; the sales opportunities are stationary. In recent years, sales opportunities with credit cards are increasing in various fields. We at MAXCONNECT have created this service for Tablets to meet this demand.
Ideal for use in the following industries and events.
Stores of any industry
Sales industry
Consulting
Tutoring
Events and Shows
Salons/Beauty Services/Shops
Research industry
Driving agencies/car repair/road services
Food industry/li>
MLM
Renovations
NPO activies(Donations and settlements with admission fees)