E-mail settlements are a credit card settlement service,
through which you can process settlements,
by using a URL link.
About E-mail settlements
E-Mail Settlement System
Easy, inexpensive, and greatly broadens your business opportunities.
Let MAXCONNECT help you.
Easy settlement credit card payments
simply paste the URL link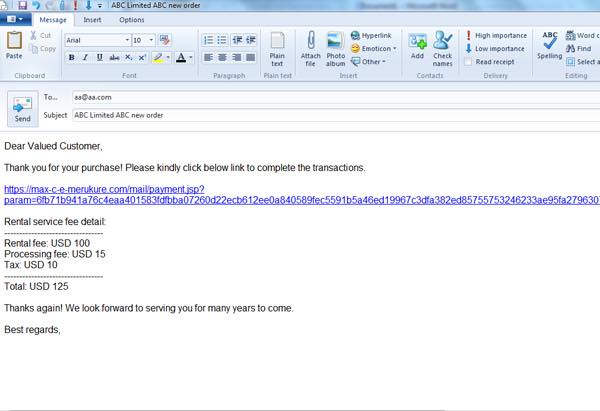 MAX CONNECT's E-mail payment service, is a service that provides credit card settlements by allowing Merchants to easily create URL links, and send them to their desired customers. Please login to the e-mail payment exclusive management screen, enter the merchant's product name, invoice amount, etc., once submitted this creates a URL link to process settlements with. We call it a settlement URL generator. After that, the Merchant can write an appropriate message to go with the URL and send it to the customer. Once received the customers clicks on the URL, from there the customer will be sent to the card settlement screen, and enters the necessary information.
There is no need for customers to visit stores or the like, credit card payments can be made whenever the customer likes. Also the customers enter the credit card information themselves, so there is no need for Merchants to have this information.
Also, for this service, we have made it possible for Merchants to set an expiration date for a settlement. This is a function that was requested for by many Merchants. This feature becomes very convenient for things like campaigns. Since Merchants can also customize their own e-mails and just paste the URL, this allows for advertisements and other kinds of information to be included.
The Greatest Feature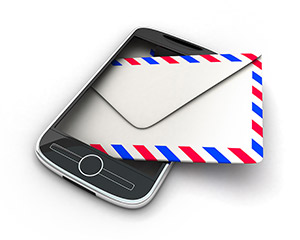 MAXCONNECT's E-mail settlement service uses our WEB Settlement Service engine which supports multi-lingual, mobile, and smart phone settlement screens.Therefore, you can use this e-mail payment service even for overseas companies and in foreign countries. Furthermore, when displaying the payment screen with mobile phones and smart phones, we are equipped with automatic carrier adjustment functions, so customers can make settlements on mobile devices.
It is possible to send the settlement screen URL directly using our URL generator to your mobile phone through text or an application like Skype, Line, FB messenger, etc.
This is used for major collecting agencies and dunning companies.
Truly this service can be infinitely used and expanded on depending on the ingenuity of Merchants.
E-Mail payment
When a custumer shops at a Merchant's store, the transactions are all done through a flow of data.
Settlements will be processed from authentication to confirmation in mere moments!
STEP 2

Once credit settlement URL has been generated, copy the URL, paste it, and send it.



STEP 3

When the customer clicks on the URL, a special payment page opens and a credit settlement can be made. When the customer's credit card payment is executed, we will notify the Merchant immediately.


Benefits of E-Mail Settlements
Merit 1
Settlement method without choosing time, place

You can choose the time for the customer to make credit card transactions. Regardless of the time of day or day of the week, settlements are possible from mobile phones and personal computers at the customer's convenience.

Merit 2
Convenience - Paperless fast billing

Easy credit settlements on the spot, by simply sending an e-mail. After completion of the credit settlement, a completion e-mail is sent immediately.

Merit 3
Easy creation of individual URLs

You can create a credit card payment URL according to the information you want, with item IDs, invoice amount, URL expiration date, etc.

Merit 4
Immediate notification on receiving a payment

At the time the customer completes the credit settlement, it is possible to have a completion e-mail sent immediately to the Merchant. There is no need to check with banks

Merit 5
Easy to install

Troublesome installation work and system construction are unnecessary.

Merit 6
It saves on work time when it comes to collecting money.

Demand of payment is greatly simplified. Sales will rise dramatically.
Ideal for use in the following industries and events.
Below are some of the more common industries we provide our service to, keep in mind many are unlisted, so please don't hesitate to contact us.
Consulting
Sales
Collection agencies
WEB content management companies
Translating, etc.
Customer can not visit in the distance. Cases where applications are accepted by web or telephone / fax, those who are prepared to respond flexibly, · Resellers, MLM operating companies, who do business without a website. For all other industries